Conveyor and Parts
We Got Your Back.

Spare Parts

Having the right part in the right place at the right time is the basis of our Conveyco Spare Parts Service. Whether you need 'next day' delivery or want to stock replacement parts to minimize downtime, we have the solution. The Conveyco solution is driven by:


our parts and engineering teams' intimate knowledge of our clients' systems and equipment,
our close working relationships with equipment manufacturers,
our inventory of parts at Conveyco's offices and/or,
our ability to have necessary parts drop-shipped direct from the OEM warehouses to our clients' facilities.

We also have a highly-developed online parts catalog that can be accessed via a link from our website, offering thousands of parts for nearly all conveyor manufacturers. This intuitive site provides diagrams and pictures for most of the parts our clients are looking for.

Because nothing beats a Conveyco solution, we are continually striving to


find new sourcing for parts in order to drive down the lead times for critical parts,
strengthen our already close relationships with our current partners, and
provide our clients with the most competitive pricing for their parts requirements.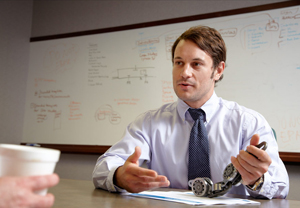 Use our Contact Us page to request more information or to enroll in our Spare Parts Program.